Drug checking made accessible and discreet.


Push is a personal device designed to dispense 3 different chemical reagents, which would react differently depending on what substance they come into contact with. By witnessing the different chemical reactions as they take place, users are empowered to make safer, more informed choices about their drug use.

Read my research and view my prototyping process below! ︎︎︎︎︎︎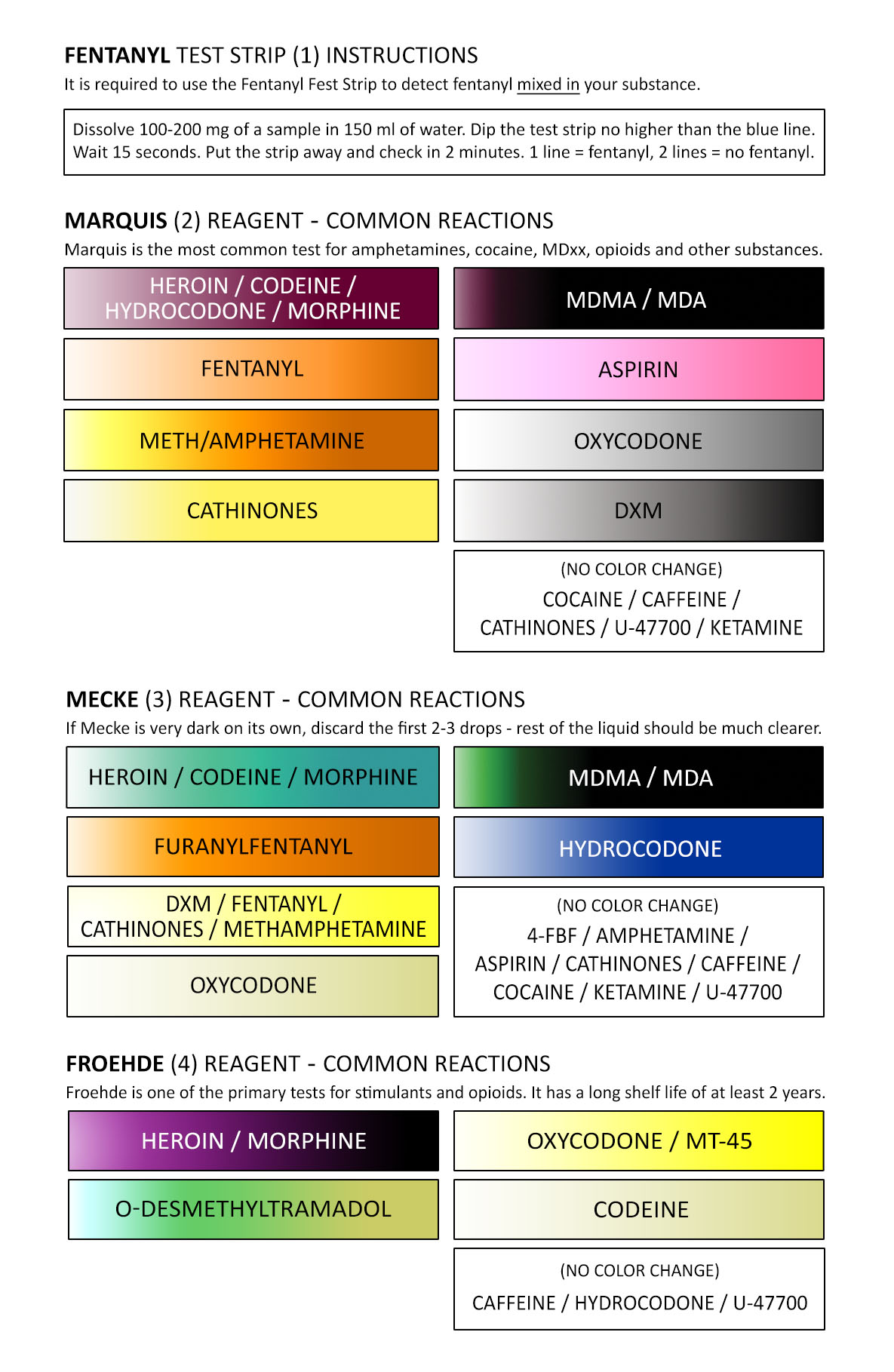 The Problem Space: Reagent Testing & Drug Safety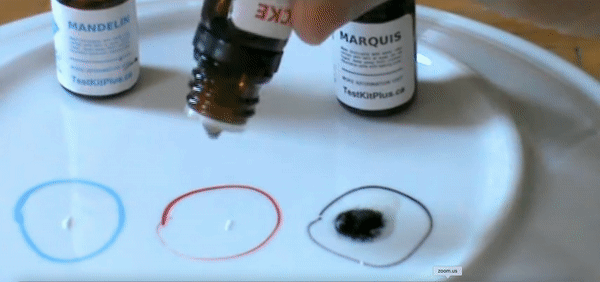 Left: Demonstrating use of chemical reagents with a sample.
Middle: Heroin reacting with the Marquis reagent.
Right: Fentanyl reacting with the Marquis reagent.
Images sourced from r/ReagentTesting, where Reddit users may post the results of their at-home reagent testing online.

Design Process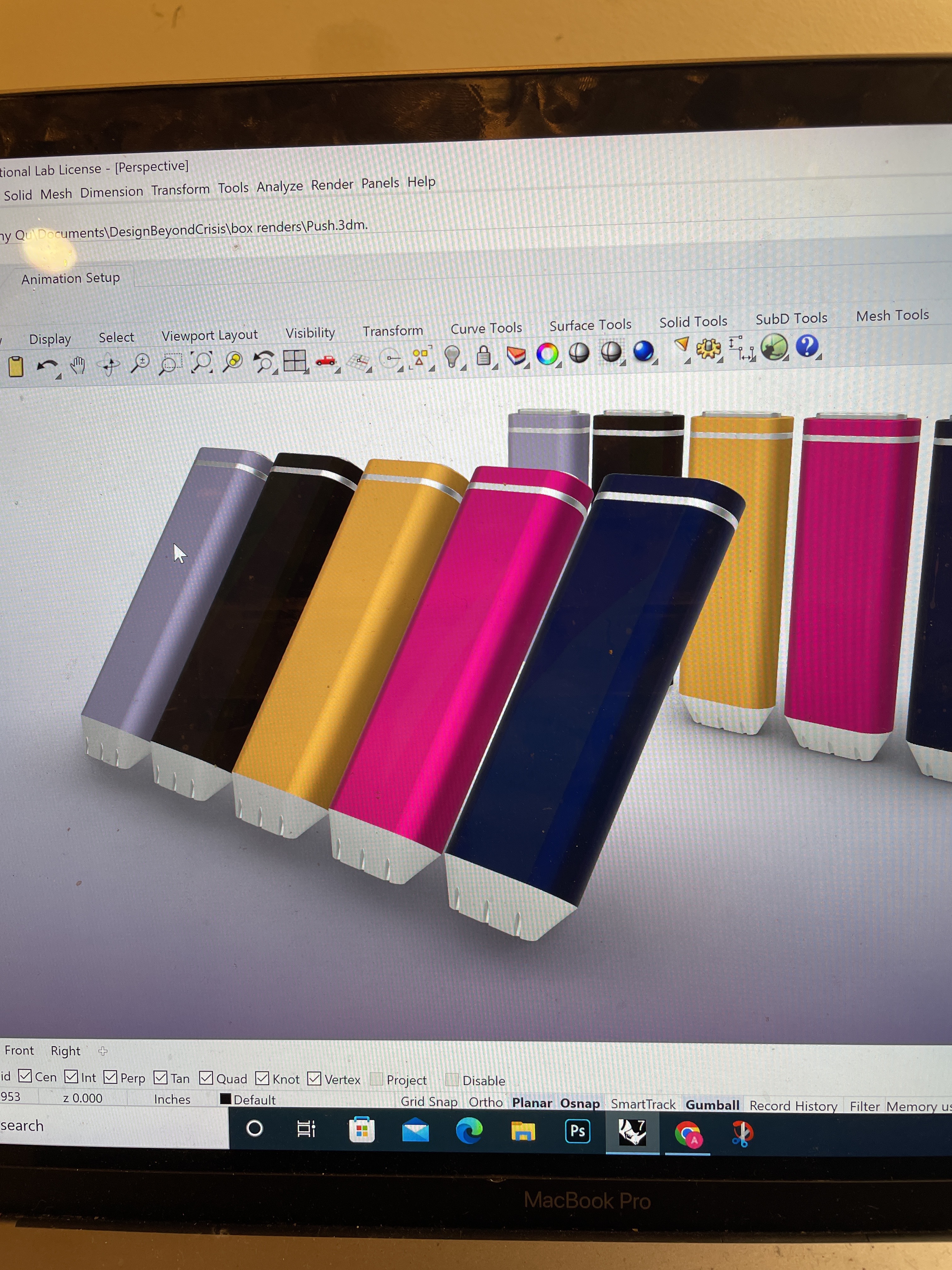 Inspiration from home and health products, to ideation through sketches, to refinement in 3D modeling, to iterative prototyping through 3D printing.
Functional Prototype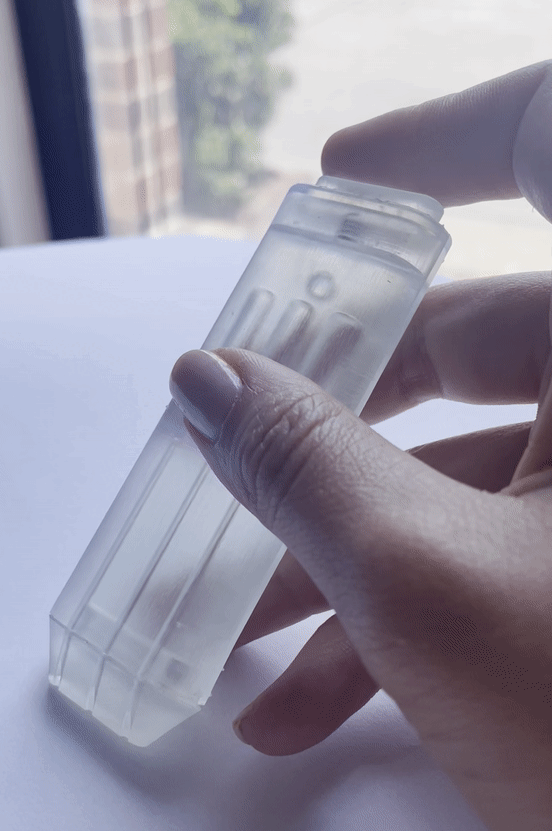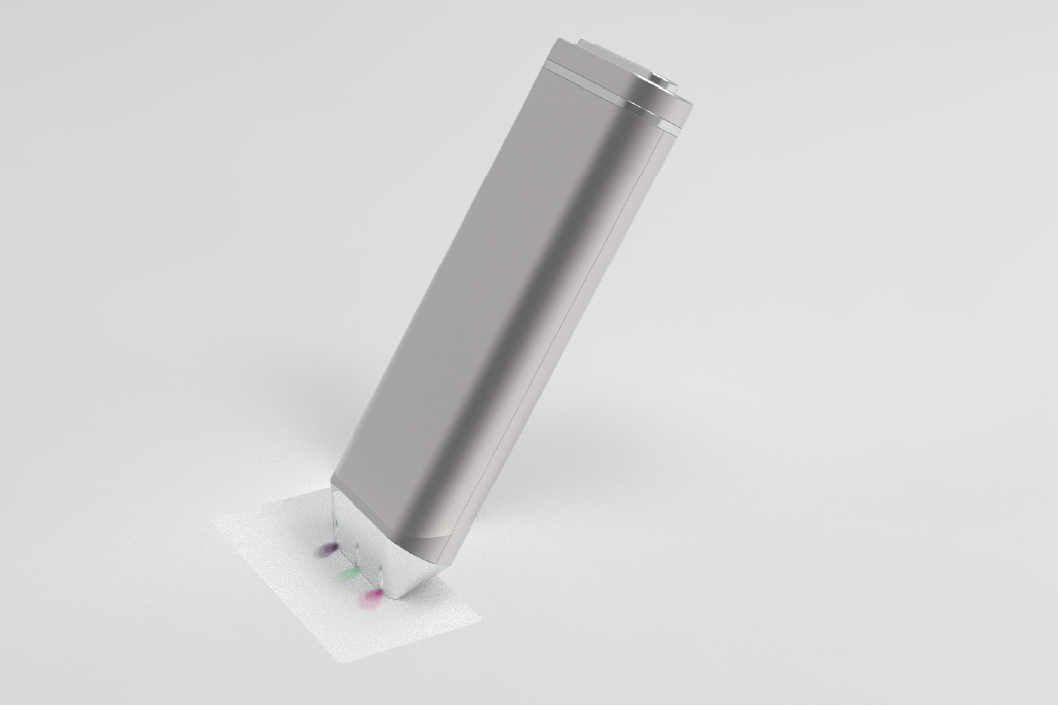 I accompanied renderings for Push with a "works-like" prototype to demonstrate the scale and mechanisms. The final prototype is 3D printed in clear resin to illustrate the 3 separate reagents contained within 1 device.