Safe and Sound

Product and Visual Design

---
Overdose prevention and education for events.


Safe and Sound is an overdose prevention and educational intervention designed for use at concerts, festivals, clubs, or any other large social venue where recreational drug use takes place. Upon admission to the event, every person receives a bracelet with a small fentanyl test strip embedded into it, and a QR code linking to an instructional video.

Safe and Sound promotes widespread discussion and destigmatization of safer drug use among the audiences who need it most.


The Problem Space: Drug Safety at Festivals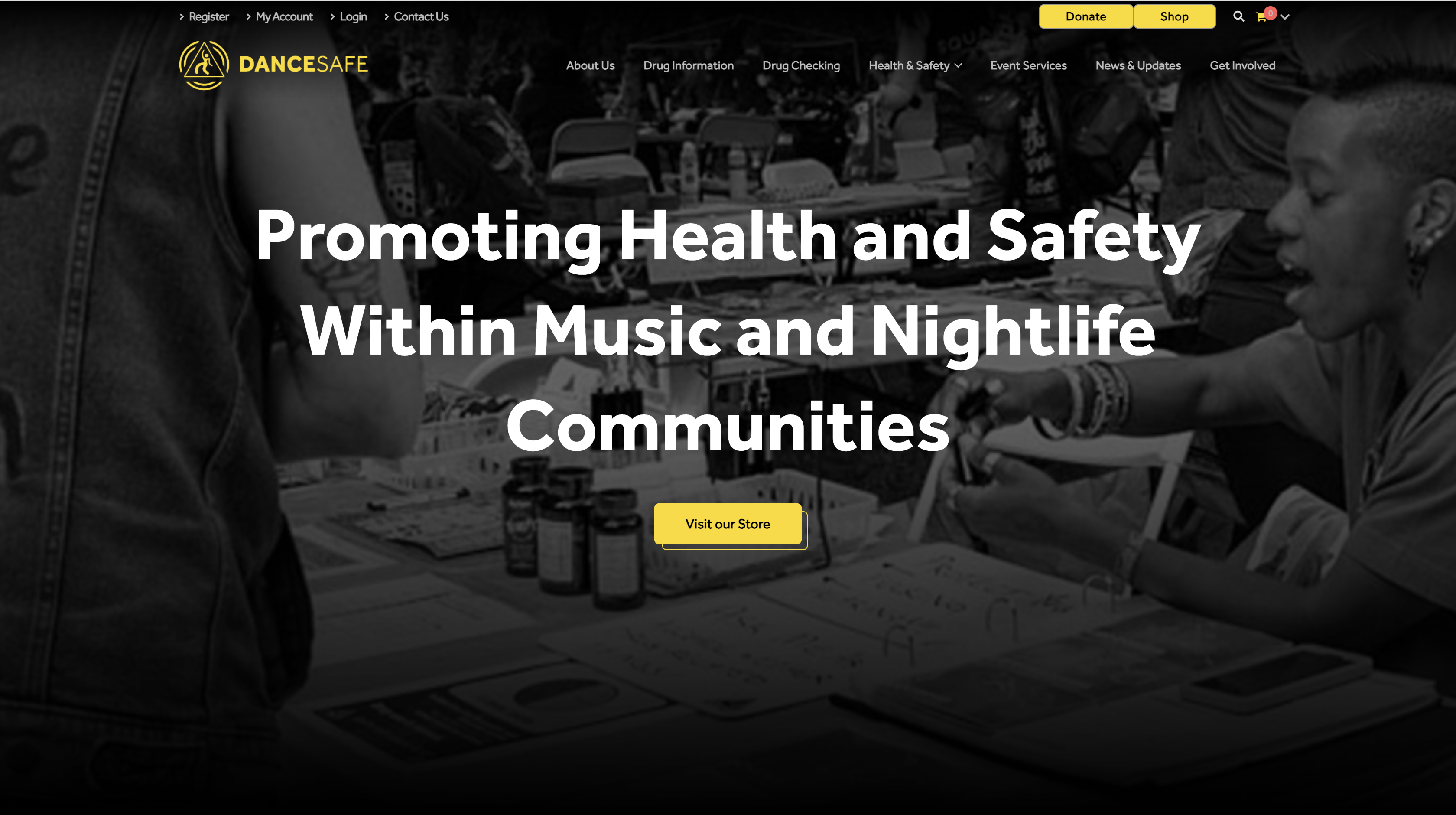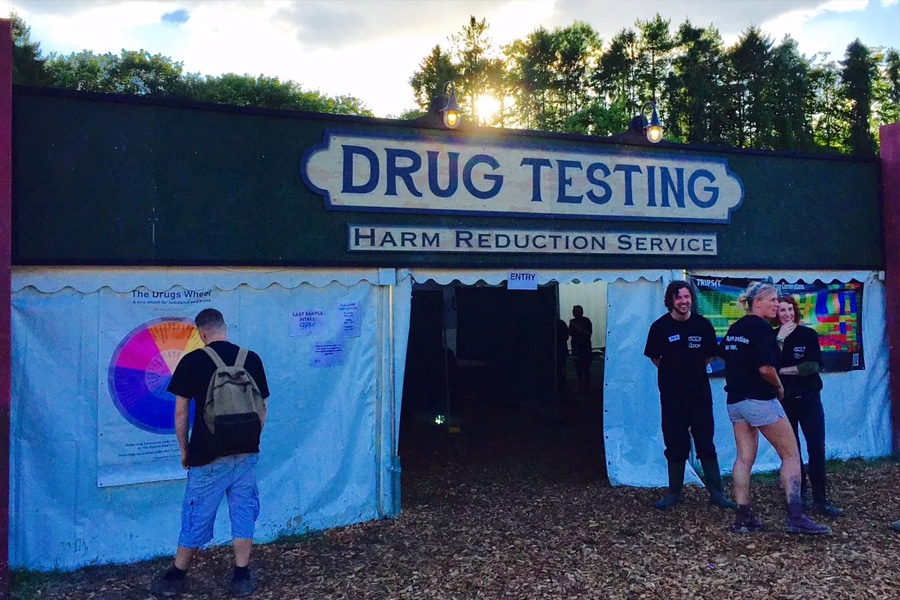 Design Process
Rapid concept ideation in Miro. Click images to make full-screen!
Key insights I found through
research:
1. Drug use is common at music festivals and concerts, making them an incredibly important site for harm reduction services.

2. Although fentanyl often appears in opioid drugs, it's starting to appear in drugs like cocaine, MDMA, and other substances that are popular in nightlife.3. Many concert goers who take drugs use MDMA, which is often in pill form.


Taking great inspiration from organizations like
DanceSafe
(an organization that provides harm reduction services at night life events) and pill-checking booths in countries like
Australia
and
Ireland
, I focused on integrating fentanyl testing into the event experience.
I used the Double Diamond method to iterate as many different ideas as possible about disseminating fentanyl test strips.
After a period of rapid concept ideation, I narrowed down to focus on bracelets as an intervention, due to their use across festivals, concerts, and clubs. I explored different designs for both the bracelet and test strips.





Final Design