Design Beyond Crisis

Research & Development, Strategy
---
What comes after a crisis?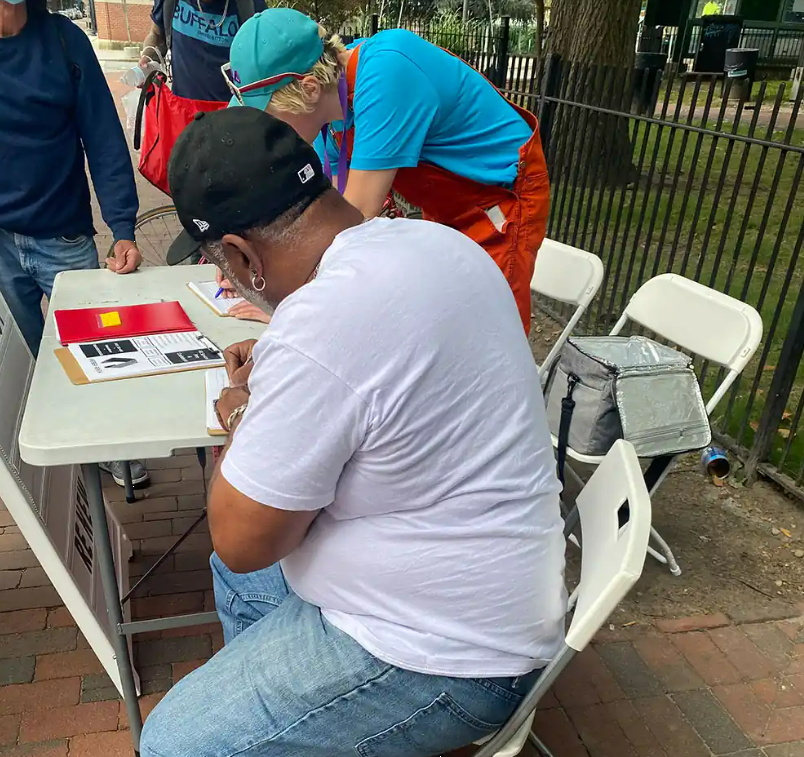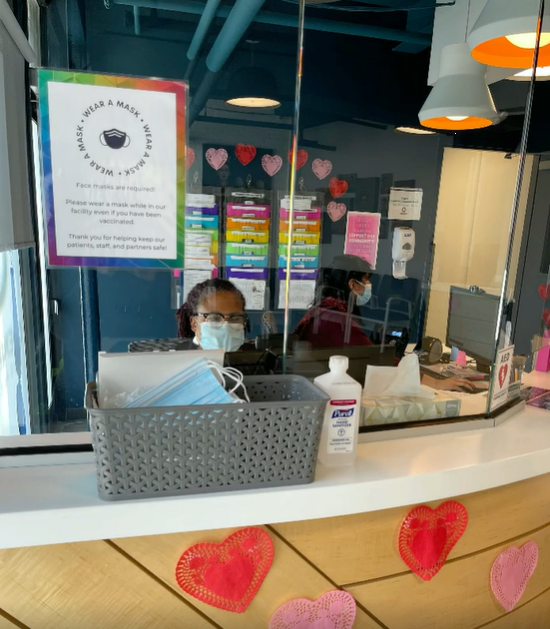 Click images to enlarge!
On July 8th, 2021, Rhode Island authorized a 2-year pilot program to open the nation's first harm reduction centers, also known as overdose prevention or supervised injection sites.
As a member of the CfC
Design Beyond Crisis
studio, I explored the far-reaching implications of this legislation on local care systems and community members. I performed research on the current state of harm reduction, spoke with diverse stakeholders, and developed a framework to help organizations navigate the future of harm reduction.
I later used this framework to design several interventions for overdose prevention:
Beacon,
Safe and Sound,
and
Push.
Research Process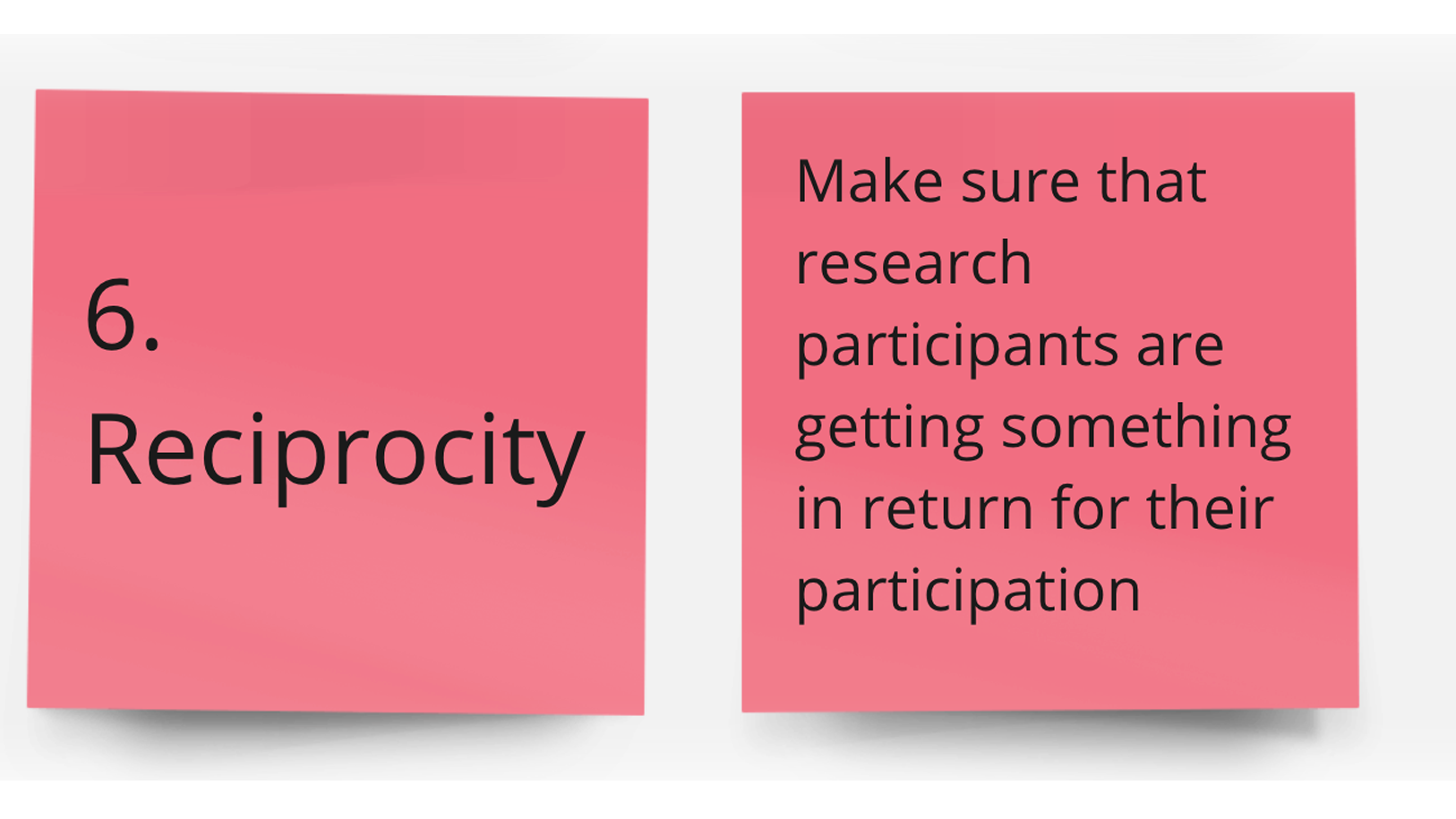 Research and Design Principles
---
How do we engage in ethical research activities with historically underserved populations?
As a studio, we outlined the ethical principles by which our design and research would operate for the rest of the project.
Stakeholder Interviews
---
What are some different perspectives on harm reduction in our community?
How has the overdose crisis impacted people's lives?
What are the biggest obstacles to advancing successful harm reduction programs/policies?
We had the opportunity to speak with some key stakeholders, including community health workers, harm reduction advocates, and people with lived experience of substance use.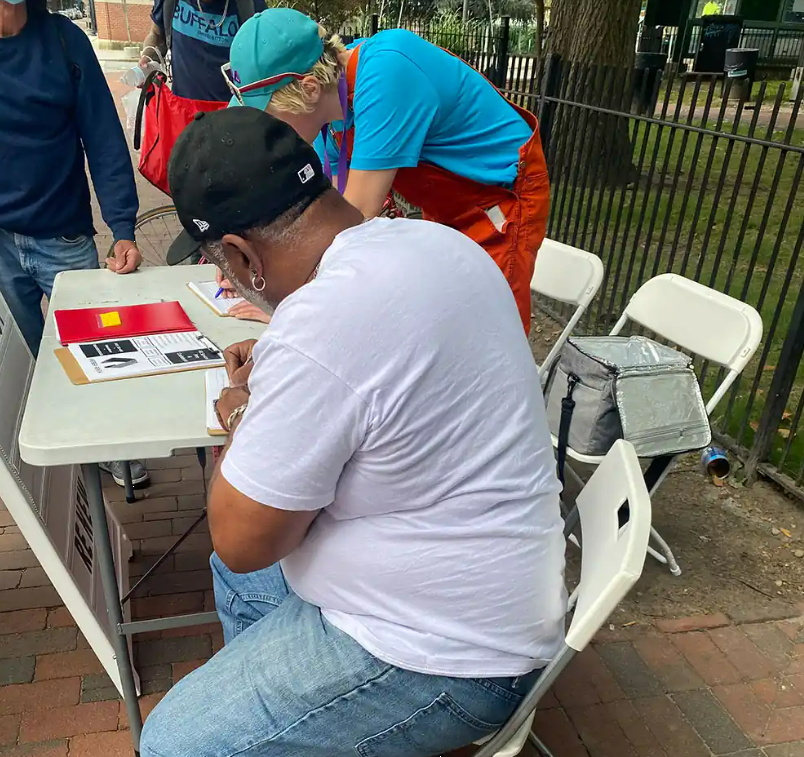 Site Visit + Usability Testing
---
What's the user journey of someone trying to access harm reduction services?
Is safer drug use accessible?
I visited Project WEBER*Renew at their Kennedy Plaza location, where they provide harm reduction supplies, water, and other basic needs for free.
I waited in line to request test strips and observed others as they interacted with the stand.
After leaving the stand, I tested the strips for their usability; I observed others using the test strips and attempted to use one myself. I learned that, while gaining access to the strips was easy, actually using them posed several challenges.
Key Findings
Stigma as a large inhibitor to organizational reach

Despite the fact that harm reduction services make themselves widely available to the public (low or no cost services, active outreach, reliable hours of operation), many people resist engaging with harm reduction services.

In my research, I met individuals who were afraid to be seen entering treatment centers, or who sought help on behalf of loved ones who were hesitant to speak to someone else about their substance use. These experiences make it clear that there are very real social, economic, and legal consequences to being perceived as a substance user.

Going forward, products and services must be sensitive to the stigma associated with substance use/treatment. How might we design without connotations of stigma, protect people's confidentiality, and encourage people to seek appropriate help or resources without shame?









Combating cognitive dissonance

Despite the fact that fentanyl (the largest driver of drug overdose in the country) may appear in stimulants, pills, and other non-opioid drugs, many people perceive fentanyl as an issue only affecting opioid drug users.

Opioid drug use is extremely stigmatized, and many people don't wish to be associated with "addicts and junkies," even if they themselves use non-opioid drugs. This is especially true of people who use drugs recreationally.

People who are resistant to being perceived in proximity to people who use opioids are less likely to adopt safer drug use and harm reduction practices, such as fentanyl testing. Going forward, how might we design interventions that appeal to wider audiences, and appeal specifically to those who use non-opioid drugs?
Framework & Interventions
With newly acquired knowledge and insights from our research, I constructed a strategy for the future of harm reduction. I created a timeline of 3 goals,
based off of the 3 Horizons Framework.
Our most long-term, overarching goal in harm reduction should be to protect the right of people who use drugs to a safe supply.
We must believe that people do not deserve death, disease, or injury due to the substances they use. This is most readily accomplished through governmental regulations, such as those in Colorado regulating marijuana potency.
Before we can regulate drug supply, we must have know what's in the drugs in the first place.
Our medium-term goal, therefore, must be to make a drug checking service available in Rhode Island.
In countries like Australia, Austria and Canada,
drug checking services
inform users about what's present in their drugs, and empower them to make more informed choices about their drug use.
It may take several years to establish a drug checking service in RI, but the overdose crisis will not wait for us.
Our most urgent and immediate goal should be to increase engagement and accessibility of fentanyl testing.
Based off these goals, and off the gaps in current harm reduction practices, I designed 3 different interventions:
Beacon,
Safe and Sound,
and
Push.
In each of these interventions, I considered how the design and implementation could contribute to destigmatizing the topic of safer drug use and harm reduction.